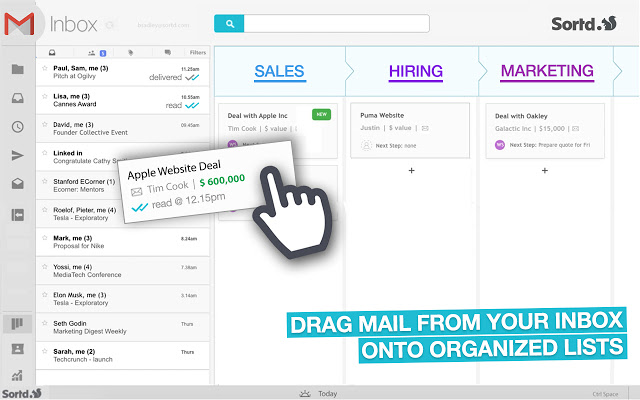 How to Manage Your To Do List with Your Gmail Account
My list of things that I need to do isn't just a my business as an Organizer. I have a list of things to do for my parents, husband, household, homeschool (very soon) Young Marines, VFW, Marine Corps League, DAV, my non-profit (which has been put on hold), business and personal stuff.
One thing that I am not is superwoman. I'm not extraordinary. I'm just managing to get by and trying to remember everything that "has" to get done, things that "need" to get done and things that I "want" to do.
I have to recognize that everything can't be a top priority.
I don't want to write it all down on a paper and then check it off, because I will eventually run out of paper and this just doesn't work for my personality any more. And this is just too many notebooks to track without losing track of what needs to be done every day.
This is what I use to help me with my To Do List – maybe it will help you too.
I use a program called Sortd for GSuite.
Instead of having all of my emails in one long list, Sortd sorts them into 3 different categories. Every email is automatically sorted into either an InBox, Social Box or Promotional Box.
The social and promotional emails are usually deleted immediately. And this always makes me feel good!
The inbox emails are everything else and sortd makes it easy for me to manage these emails too.
Here is my process: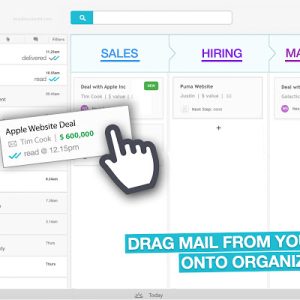 Create a Trello board that allows me to sort all of the emails and create a follow up when needed.
Break down my To Do List into each individual area (business, personal, medical etc.) – and put the email that is associated with this into each board. For instance, I have a client that I need to follow up with tomorrow. So tomorrow morning I will go into my To Do List and pull up that Board. I can then respond, create a reminder, incorporate a list, make a comment and create a deadline. I can also tag, create a new email, archive or delete the email. The options are awesome!
I take all of my emails related to a certain topic and put them into their own Board. This keeps me from having to do a search for them in my gmail account.
I can schedule an email to be sent in the future!
I created a Board called Home School. Every email that I receive from a potential program is put into this Board. I don't have to try to remember who I have reached out to, and I can delete all of these when I make my final decision about which program to use.
And this is not everything that Sortd for GSuite does. I do have a paid version of the program ($16/month), which I would never cancel!
This has been a life saver to keep me organized and I haven't touched on half of the features that it can really do.
I hope that this has been helpful to you. If you have any questions about how I use Sortd to keep me organized, just let me know. I am not an affiliate with Sortd, just wanted to share this with you to hopefully keep you organized too.