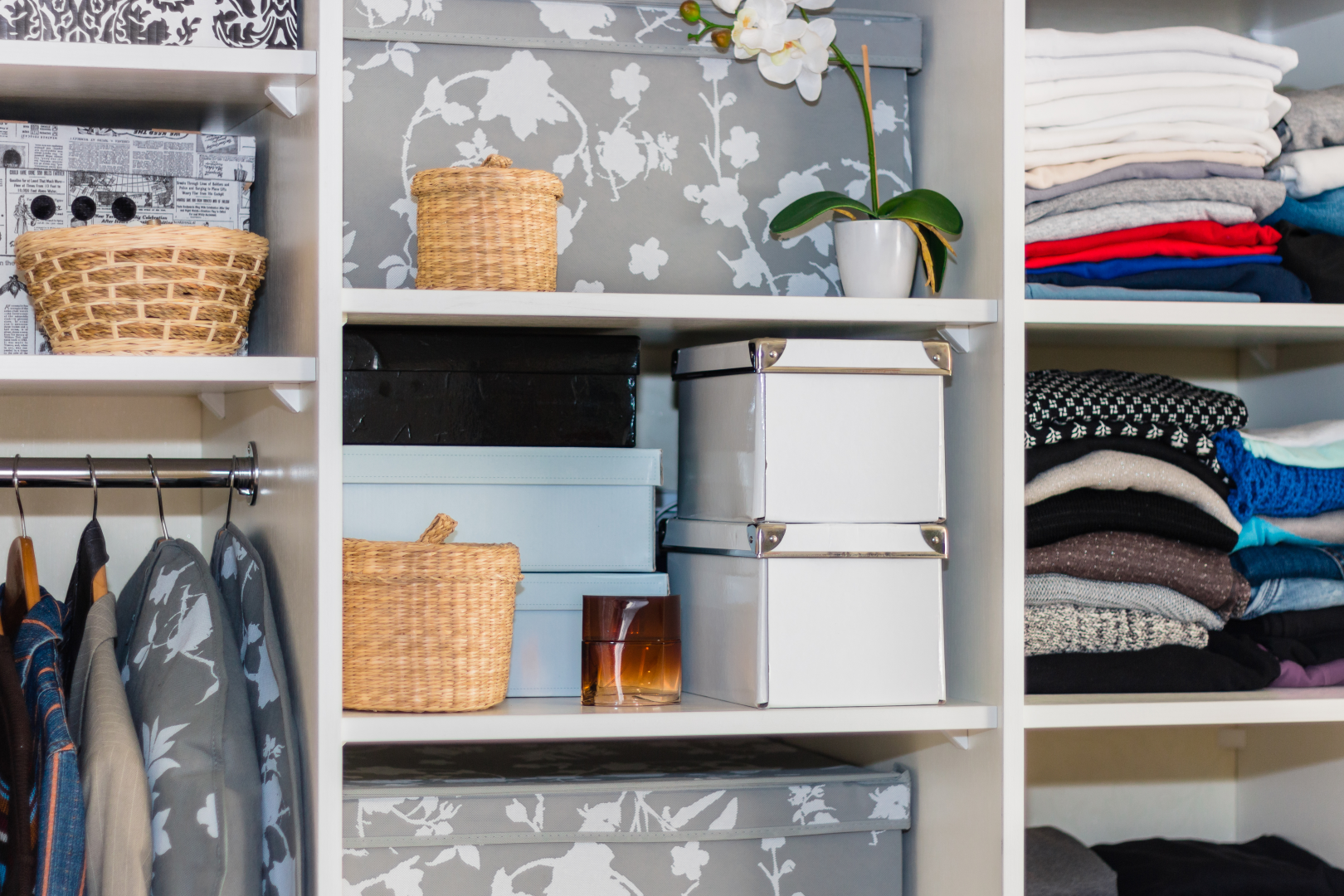 Best Tips to Organize Your Closet
The start of a new year is the perfect time to organize your home. One of the best places to start is with your closet. Your closet is a place that you visit daily, so having it neat and organized can be a great time saver and will make you feel like you have your life together- at least a little bit. Here are five of the best tips to organize your closet and have it looking like the closet of your dreams.
1. Keep items you don't wear out of your closet.
A closet is meant to be a place where you store clothes, shoes, and accessories. Paperwork, tools, and other household items have no place in your closet. Things like that should be stored in the garage, pantry, or office. Start by removing any items that aren't wearable and moving them to a place where they make more sense. By doing so, you should free up some space to help you with the next tip.
2. Designate sections of your closet.
No matter how big or small your closet is, everything should have its own place. Shoes should be placed next to other shoes, pants with pants, shirts with shirts, and so on. To make this task easier, first, remove everything from your closet and divide them into sections on the floor. That allows you to start with a completely blank slate in which to place your items.
3. Utilize dividers.
To keep everything in its own place, use things like shoe racks, drawers, and hangers, and dividers. When everything has a place, it makes putting things away that much easier. It also makes for quick work on busy mornings when you're rushing around trying to find something to wear. You no longer will have to rummage through a pile of shoes to find a matching pair since everything will be in its proper place.
4. Do away with the old.
If you haven't worn something for six months, chances are you never will. Weeding out old items will allow for more space for newer items. A good way to do this is to turn all of your hangers one way. When you wear something, turn the hanger around. After six months, donate any clothing that is still sitting on the hangers that haven't been turned around.
5. Carve out a few minutes each week to freshen up.
Organizing things is one thing. Keeping things organized is a whole other task. To make it seem less overwhelming, set aside a few minutes each week to freshen up your closet. This allows you to tackle small things before they become a huge project.
Although all of these tips are easy enough for anyone to do, it still may be hard to find the time to do them. That's where we'd like to help. Contact us today for all of your closet organizing needs. Organization Direct can help you reach all of your organizational goals.