3 Lessons from Living in a Tiny Home
3 Lessons from Living in a Tiny Home
We just spent the entire month of June living in a tiny home(aka our RV) and travelling across 18 states.
Until this trip, we have spent 3 days at the most in the RV at any given time. So, making the decision to spend 30 days living together in a tiny space was a leap of faith that after 36 years together we would still want to stay married! (Just kidding, really)
We learned SO much during the trip. We learned what to do, what not to do, what our limitations are, what was important to each of us and most importantly whether this was something that we would do again.
Over the next few weeks and months I thought I would share some of these lessons with you in the hope that it will inspire you to change your perspective on what it means and how it feels (for us anyway) to live with less.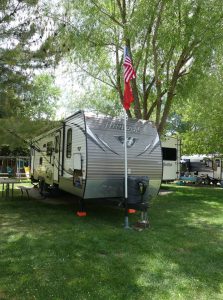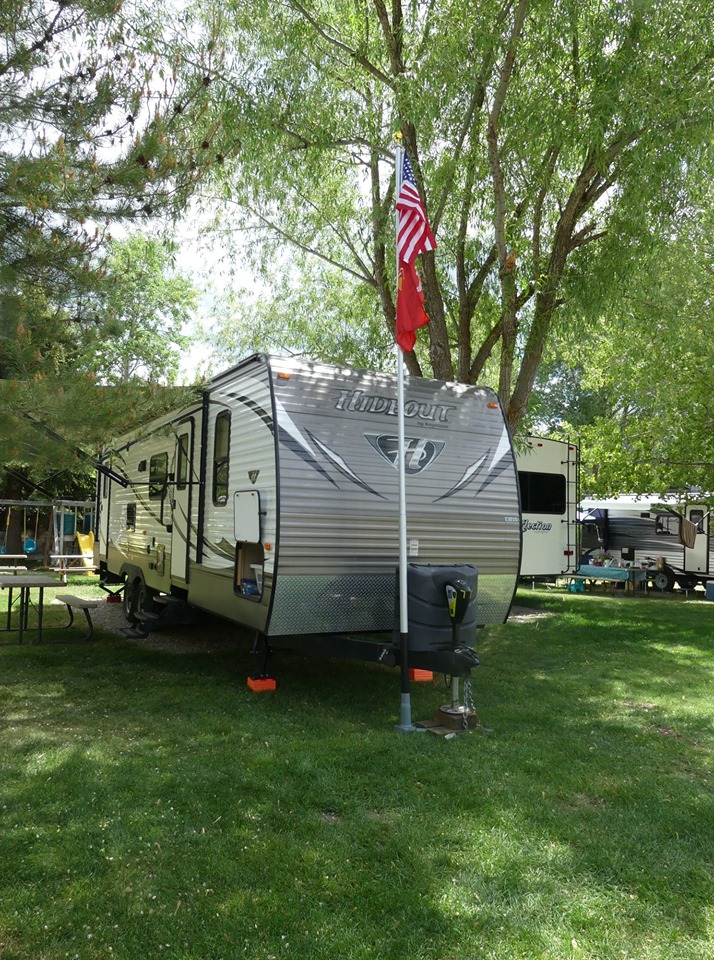 This Photo is Property of Organization Direct
I'd like to start with my top 3 Lessons Learned:
1. Plan ahead with flexibility. About 6 months out we started planning our Route. We included family that we wanted to see, places that we wanted to go and things that we wanted to do. It was my husband's job to plan the "route" and my job to find us a place to camp. \
Every campsite that I reserved had to meet certain specifications. They included a cost that allowed us to stay within a budget, water and electric (at a minimum), good google reviews, not too far off of the highway, level sites to set up the RV and a pull-thru site preferably so that we didn't have to back up the RV into our "home" for the night. After deciding our Route, I found us a place to stay that fit the specifications at almost every campsite.
The Lesson learned was that I planned out things too well. We found ourselves rushed to make sure that we were up early enough to make it to the next campsite in time for dinner. I should not have worried as much about having a place to stay and been more flexible. The only real reservations that I needed to make were in Shreveport, Louisiana (where we stayed at Barksdale Air Force Base), and in Yellowstone (because those reservations are always hard to book).
2. Take 2 days off prior to leaving for your vacation.  During the month of May we booked so many clients that we could hardly handle them all.  In order to make sure that we met our goals, we ended up working on the morning prior to leaving for the trip. This meant that the time that I should have been going thru my checklists didn't happen and it caused extra stress that wasn't necessary. When we pulled out of the driveway I wasn't as calm and relaxed as I should have been. I was anxious and wondering…what did I forget?
3. Create a checklist that we could refer to every time we set up the RV at a new site and disassembled to leave. There isn't a lot to do with the set-up and take down but it would have been a lot easier to just have a laminated sheet to refer to when we needed it. There were a few times that the lights didn't get hooked up (oops) and one time that the hot water heater didn't get turned off. Nothing happened that was tragic or caused any issues but it could have been avoided with a simple checklist.
I have so many memories, ut-oh's and stories to share. Some of them weren't funny at the time but they are now.
This was the trip of a lifetime until (as a friend says) the next trip of a lifetime – which is already in the works!
All 3 Lessons learned can be applied to anyone who is taking a trip.
1. Be Flexible
2. Be Prepared
3. Create a Checklist
I look forward to sharing many more of our Adventures of Living in a Tiny Home or, as we call it, FLM Travels. This stands for Faith, Linda and Marty. The 3 Musketeers! Because we are really cool grandparents!