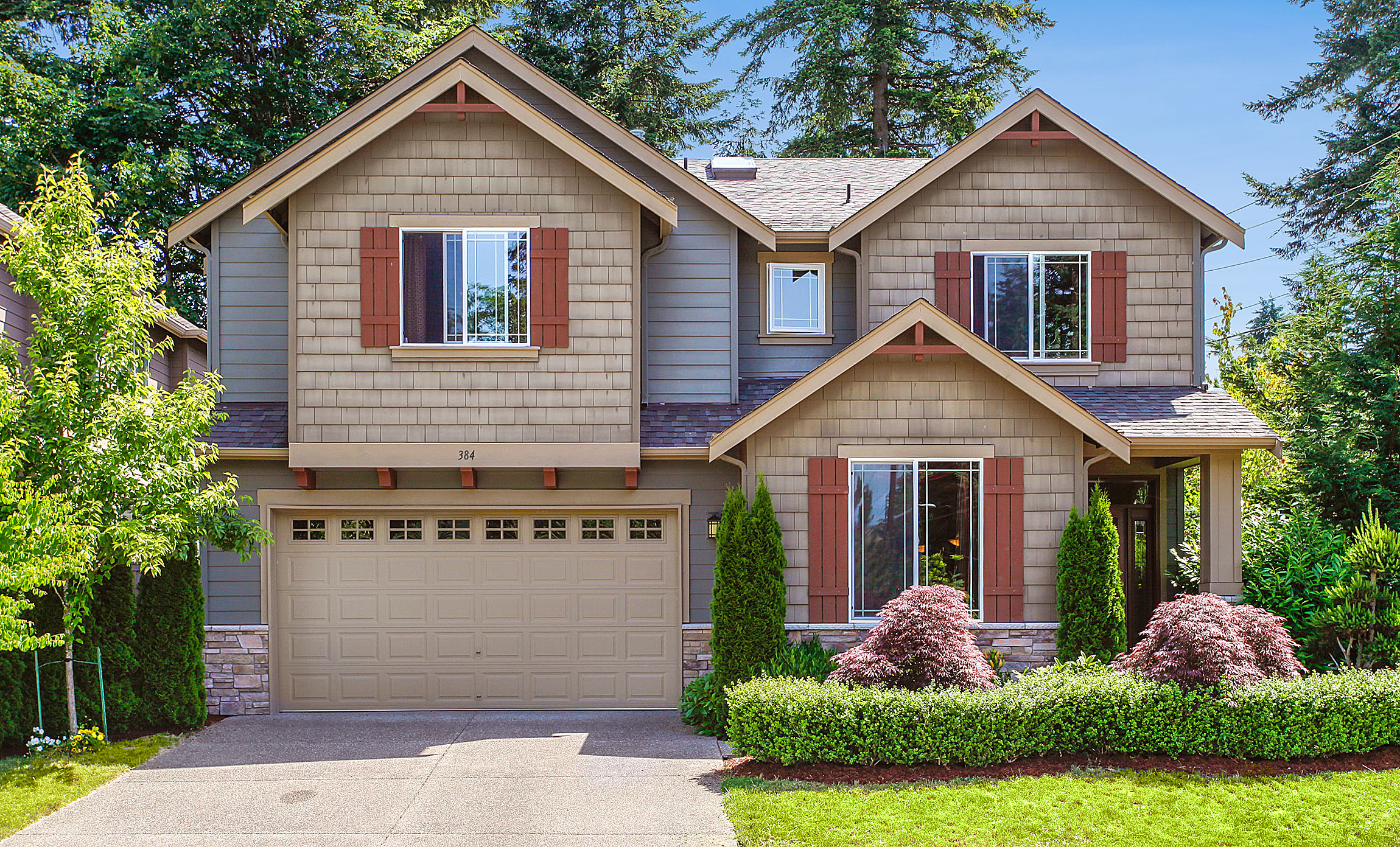 Getting Ready to Sell Your House? (Part 1)
Getting Ready to Sell Your House?
Here are the top 6 Things Most People Forget to Do
You've started on your lists of small repairs, you've contacted a real estate agent, and now you're in the final steps of getting ready to sell your house. But before you put your home up for sale, and certainly before having your first open house, here are 11 things to consider that most home sellers forget to think about and could cost you a sale.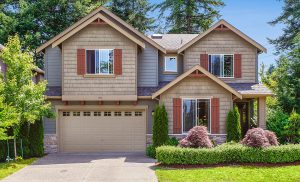 Declutter and Organize Your Closets and Cabinets
Sure, you went through your entire house and reduced the clutter in each room, organized your desk and other surfaces, and arranged your collection of antique ceramic kitty figurines to be facing perpendicular to the window. However, did you tackle your closets and cabinets?
One thing you should definitely expect during an open house or individual home tours is that potential homebuyers will be looking in your closets, kitchen drawers and cabinets. Will your walk-in closet fit all of his shoes and her summer dresses? Is there enough storage space in your kitchen for their cookware, bakeware, and all the kitchen gadgets that they seem to collect each year? These are all questions homebuyers will be asking themselves as they walk through your home.
Of course, you as a home seller will have no idea what the needs are of a potential homebuyer, but you can definitely showcase what your house has to offer in terms of storage. Start by decluttering your closets, cabinets, and drawers, and then keeping only enough belongings in each to really show off the potential that space has to offer. Think of it as an extension of staging your home, but for your storage areas.
Clean Stains and Eliminate Odors
We should all consider small stains, marks, and other imperfections as badges of honor for a house that has been lived in for years. Nonetheless, these slight bumps and bruises your home has encountered over time will stick out to potential homebuyers, so tackle them head-on.
Begin by trying to put yourself in the shoes of a potential homebuyer and look at your house objectively. Start by going outside and then re-entering your house as if you didn't actually own it but were an interested homebuyer looking at it for the first time. What do you see? Walk through every room and take note of all the imperfections you notice. You might surprise yourself with how quickly your list grows. You can then add them to your list of repairs so you can make your house truly be at its best before your first open house.
Also, if you have pets there is a strong possibility that your home has an odor which you can no longer smell. Deep cleaning your house is a sure fire way to help eliminate these odors, but also think about using an odor eliminating spray every day for about a week before your first open house. You can also place plugin room fresheners that offer a great crisp smell, like cucumber, to help infuse a sense of cleanliness throughout your house.
Replace Light Bulbs
Walk through each room in your house and look at every light bulb to see if it's working. As homeowners, we sometimes forget to immediately replace a lightbulb when it goes out. You want your house to be at its brightest when new homebuyers are touring your home and replacing old burnt out light bulbs is one of the easiest ways to do it.
Also, don't forget to walk around the outside of your house to make sure all the lights of your home's exterior are working as well. Depending on the time of year, your open house or home tours could happen when the sun is going down or when it's already dark. So be sure to make your house shine inside and out!
Pro tip: Make sure all your light bulbs are the same color temperature inside your house as well as outside. A soft-white light LED bulb can create a bright but welcoming environment for new homebuyers.
Think About the Small Details: Plants, Mirrors, Rugs
Consider each room's individual characteristics, so you can really showcase the potential every room in your house can offer. Here are a few ideas to keep in mind while you start prepping every space for an exceptional open house experience.
Add a little green to your spaces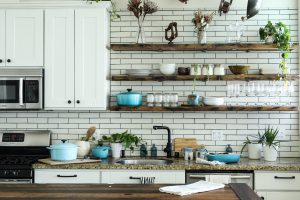 Nothing breathes life into a room more than a little greenery. A potted tree can work wonders in a living room, but for smaller areas think smaller plants such as a small potted herb garden in the kitchen or a miniature cactus on the mantel.
Open up even the smallest rooms
Mirrors can make small spaces seem large because they create the illusion of depth. Mirrors also work wonders in darker rooms as they reflect light deep into areas of a room that may not receive an abundance of natural light.
 Add character to an otherwise unimpressive space
While staging your home, think about adding character to various spaces with rugs. However, keep in mind that you want to use rugs to enhance a space, not be the focal point of it. Also, if you have a strange space that you never really figured out a good use for, a rug could at least offer a little personality while leaving the space and its potential to the imaginations of homebuyers.
Enhance Your Outdoor Space
You're probably already aware that enhancing your curb appeal is one of the most impactful things you can do to create a great first impression. However, you don't want to forget about your other outdoor areas, such as your front porch or entrance, your back entrance, side yard, and backyard. You want to enhance your outdoor spaces around the house so potential buyers can see themselves living as much outside your house as inside.
Simple enhancements like placing potted plants to your front entrance or adding fresh beauty bark around the base of your hedges and trees can go a long way. If you don't already have a designated outdoor space for entertaining, think about building a DIY fire pit and adding four Adirondack chairs to create the idea of outdoor fun. Ultimately, your outdoor space can be just as important of a space as what your home has to offer on the inside.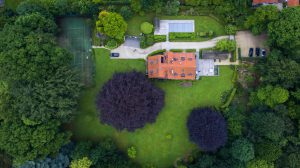 Get Professional (Aerial) Photography
By now your research has probably shown you that homes with professional photos sell for more and spend less time on the market on average. What you may not have considered is adding aerial photography to your listing photos.
Aerial photography can show off your entire property, a scenic view, and the surrounding area.  If you have a lot of property, an aerial shot can easily put into perspective the full scope all your land has to offer to potential homebuyers.
Furthermore, aerial photography has come a long way thanks to the rapid development of drone technology, resulting in reasonable pricing that is accessible for many homeowners today.
Stay tuned for Part 2 – There are 5 more tips!
www.organizationdirect.com
Originally published on Redfin