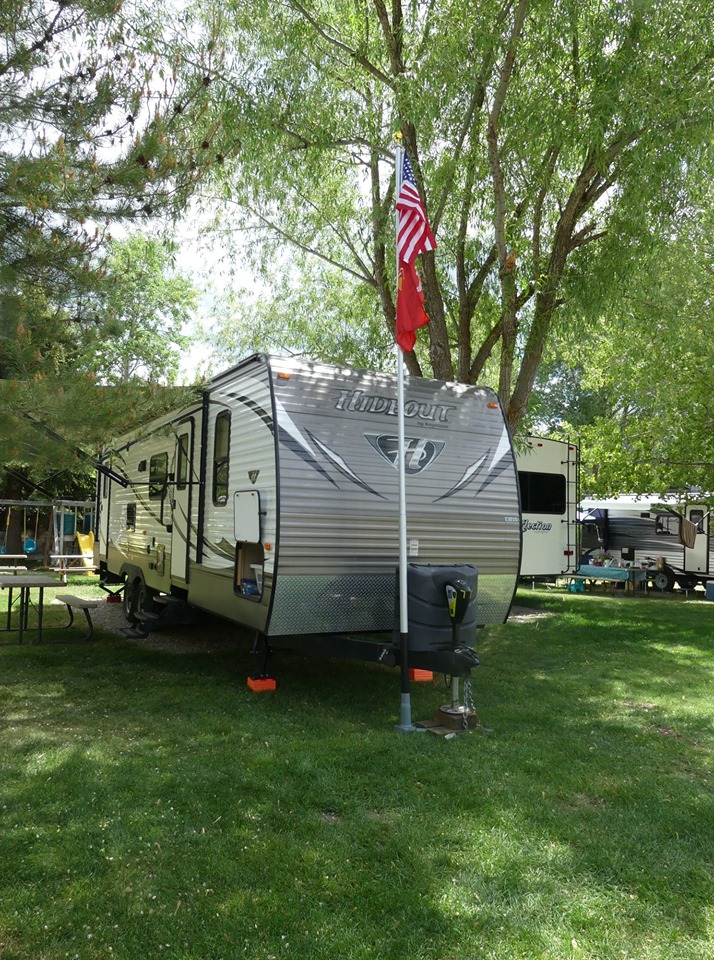 Live with Less Stuff
Have you thought about what it would be Live with Less Stuff?
When you only have about 325 square feet of space for everything you own, including food, storage, games, chairs, tents and clothes you learn how to condense things and organize them in a way that maximizes your space.
When we thought about our month long road trip we knew that we couldn't take a lot of things with us. And this became especially challenging knowing that we would need both summer and winter clothes! So to live with less stuff we had to take only what was important.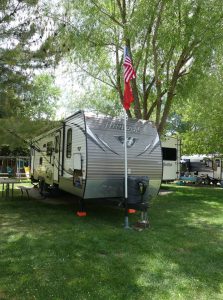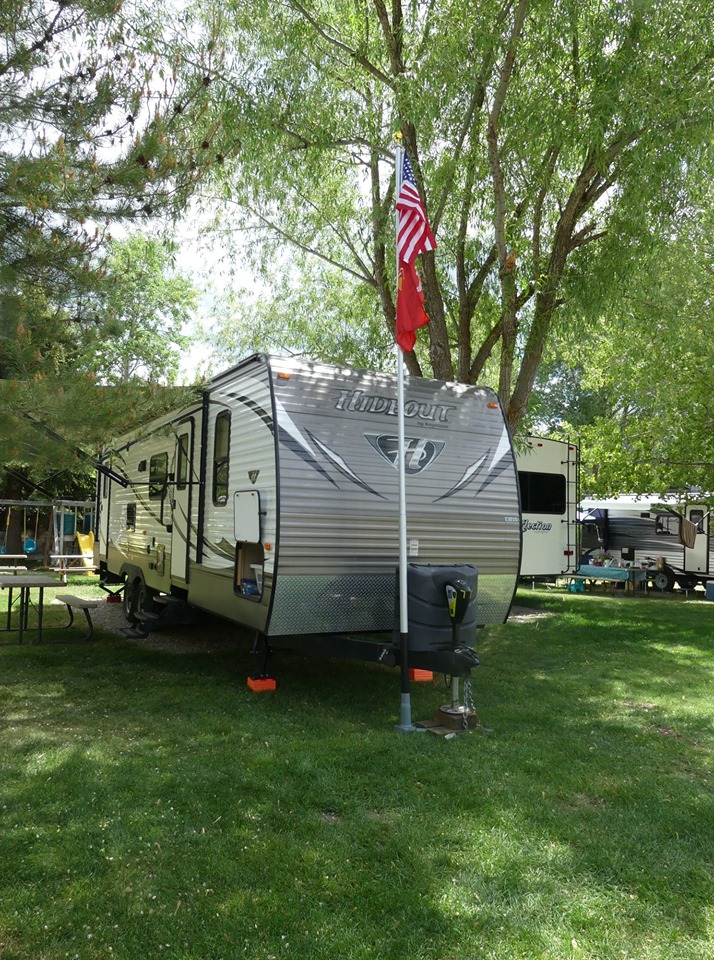 What did we decide to take? Our list included…
4 pair of shorts
3 pair of pants
2 long sleeve shirts
1 fleece jacket
4 pair of short socks
4 pair of winter socks
personal items that would fit inside of a small makeup bag
1 pair of flip flops
1 pair of shower shoes
1 pair of sneakers
swim suits
phone and watch chargers
flashlights
4 washcloths and 4 towels
clothes basket
Our food list included:
2 dozen eggs
2 pounds of bacon
orange juice
2 bags of fruit
5 days worth of meat
peanut butter and jelly
bread
meat and cheese
salad fixings and dressings
bags of beans and soup mix
and a few other things that I am probably forgetting
What I loved about living with less is that 90% of my clothes had to fit inside of a carry on size suitcase which we kept underneath the bed. The rest of my clothes hung on a hanger in my teeny-tiny closet.
And we could see all of the food that we had in the fridge. It made is super easy to plan our meals – which we did every day.
One of the best decisions we made to live with less stuff is to take our instant pot. We made bean soup, cooked chicken with potatoes and carrots and mixed vegetables and a few other dishes that took less than 15 minutes to prepare. It was so nice to not have to spend time cooking – and the meals cost just a few dollars each!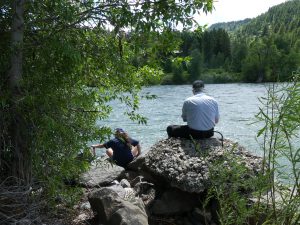 Now that we have been home for 3 weeks I am on a mission to live with less in our 3000 square foot home. So far I have purged CD's, my closet, shoes, spices and a few cabinets. This is just a start. I still have a long way to go and that is ok.  I want to continue taking long trips and when we return home enjoy our home as much as I do traveling in the RV.
I hope that you are encouraged to begin the purge process to live with less too. If you need help to get started, just let us know! We would love to help you make positive life changes too.